First Time Buyer Moving into Your New Home? Some Helpful Tips
Purchasing your first home is an exciting adventure and a milestone that one should feel proud of!  As you work through the process and wait for the final legal details be completed, we don't doubt you'll be anxiously awaiting the big move-in date!  One important factor you should keep in mind as you prepare yourself for this special new chapter, is ensuring the new house is ready for all your household items. For an easy and stress-free moving process, consider following the below tips before your moving company arrives on-site with all your personal belongings.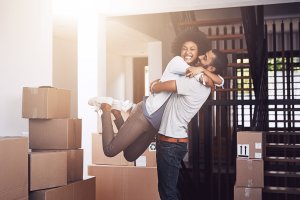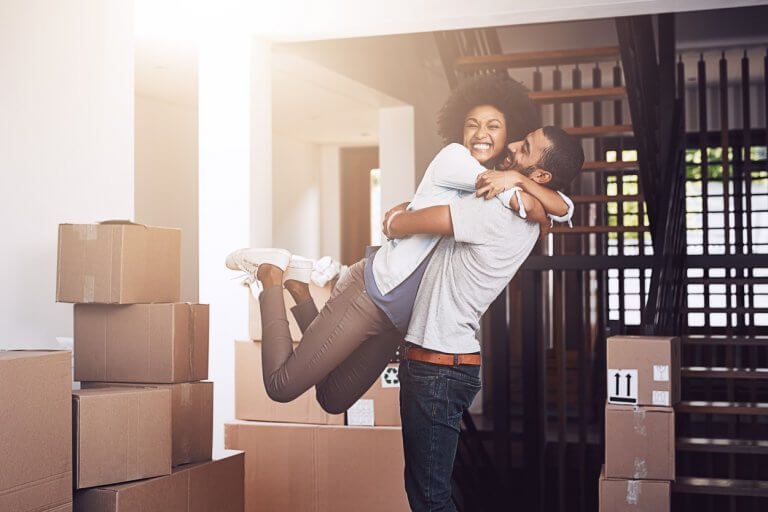 Arrange Utility Services and all Address Changes
Getting your address updated to reflect your new permanent residence is much easier than you may think, and the nice part is that you can take care of this task before you move to check one thing off the list!  All that's required is filling out a change of address form online or at the Post Office, along with a date when you'll be situated and can receive future mail at your new home.  While you're looking after changing your address, be sure that you also contact your current utility provider and request that they turn off each utility and reinstate it on your preferred date at the new location. Make sure that you have the service started prior to your move-in day so the other considerations below, can be handled before your belongings have been delivered.
Organize a First Day Moving Box
As you pack and prepare for your new home, we highly suggest that you pack a separate box of "necessities" and other items you will need the day you arrive.  You may wish to include toiletries, chargers, sheets, towels, a change of clothing and some kitchen supplies such as utensils and dishes, in this box. Having this available to you right away will allow you more time to unpack the rest of your things without stressing over where your toothbrush might be. It makes the first day a more enjoyable and less chaotic one, knowing you have enough to get yourself through the night.
Get Your Locks Changed
As a new homeowner, it is imperative that once the closing has gone through you change the locks on the exterior house doors. Whether you choose to hire someone or handle this on your own, a new set of locks is vital for your security, and it should be completed before your moving company arrives to offload your belongings.
Get any Cleaning and Painting Done Prior to the Move
If possible, get any painting that is needed before you physically move into your home because an empty house is easier to work in than a full one. Think about your colour choices and what areas need attention so you can add a fresh coat of paint to these rooms to brighten up the atmosphere. If you still haven't selected your colour schemes and need more time, use this opportunity to get the ceilings painted at the very least; this is an ideal time because you will have easy access and you don't have to worry about covering up rugs, couches or other furniture.
After the painting is done, do a rough cleanup throughout the home so that when the moving company arrives, your house is prepared to receive everything. Consider steam cleaning the carpets, wiping down the appliances, scrubbing the baseboards, and moping all floors so your new place looks and feels fresh.
Take a Close Look at Your Breaker Box
Before the moving services arrive and your focus shifts to unpacking and organizing furniture, appliances and electronics, familiarize yourself with where the breaker box is located. Test the box to confirm that everything is labeled properly and working as it should be. Verifying that everything looks ok now, will save you potential stress and headache down the road if you trip a breaker while you get settled in.
Check All Smoke and Carbon Dioxide Detectors
This is an important safety tip you simply cannot forget about! While you are looking over the breaker box and taking a close look at the circuits, remember to go through the house and inspect each and every smoke and carbon monoxide alarm. This is the perfect time to replace the batteries with new ones, so you can double check that they are wired correctly and functioning as they should. Of course, if the house doesn't have any, you will want to set aside time to get them installed right away.
Moving into your first house can be both stressful and exciting. Reduce your stress and make getting settled in once moving services arrive easier by taking care of these few, but important details in advance. At U & Me we also offer our clients storage solutions which makes the transition to your new home, an easy and secure one.
Get in touch with our team in Tampa for your upcoming moving needs. Call 561-832-6156