Home Improvements To Make Before Move-In Day
Purchasing a new home is an exciting experience, but there is a lot to consider. From packing up and moving your items from your previous residence to adjusting to life at your new home, it can also be stressful too.
Additionally, you may be considering doing renovations to your new home. You may be wondering when is the best time to get renovations completed. The answer to that question is dependent on how much time you have and what renovations you are looking to complete.
Generally speaking, the best time to complete renovations is prior to move-in day. If you are fortunate to have time on your side, finishing reno projects before moving in makes the process a lot more seamless.
Here are some home renovations you would be best to complete before move-in day.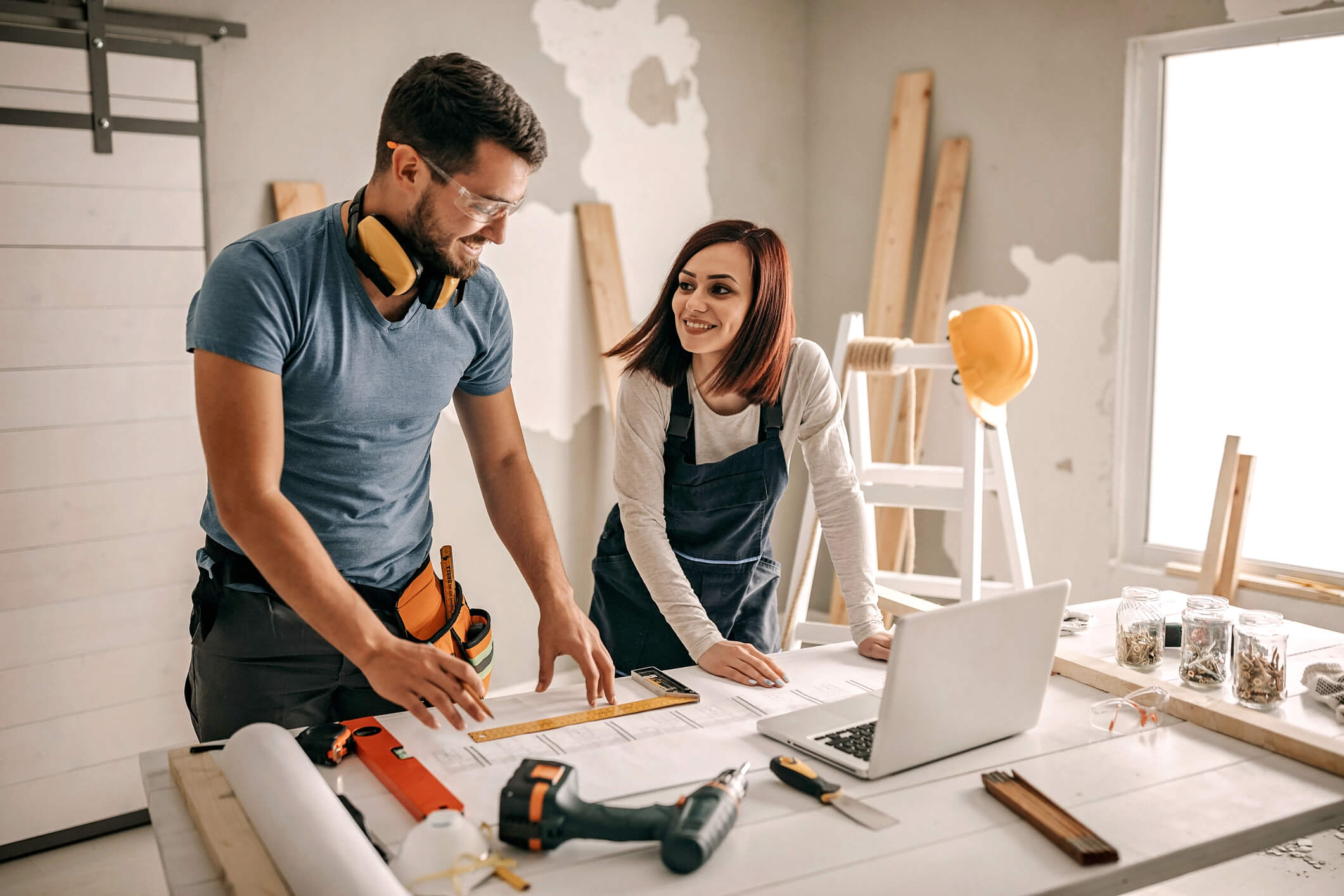 Interior Painting
Adding a fresh coat of your paint is a relatively inexpensive way of updating your home and is best done before moving in. Paint can be messy, especially if you are planning on repainting a whole room. You also don't want to have to worry about moving furniture or boxes around. If you can, try to repaint before you move in. Additionally, if you repaint before moving in, you won't have to worry about the smell of dry paint!
Remove Popcorn Ceilings
A lot of older homes had textured "popcorn" ceilings. Popcorn ceiling was a popular trend back in the day. Now? Not so much. Plus, with older builds, it's best to check for traces of asbestos, especially if your home was built before the 1980s.
If you're purchasing and updating an older home, having a professional come in to test and remove the outdated ceilings, especially before moving in.
Upgrading Your Closet? Do It Before Moving In
These days, there are ample options in terms of storage, including creating customized storage for your space. With your closet, you want to have enough storage space and opportunities to store your clothing and shoes. If you want to upgrade your closet, do it before you begin to start storing your clothing and accessories in there. It will save you time in the long run!
Pro-tip: decluttering your space before you move will help decrease any stress when it comes to moving and storing your items.
Replace The Flooring
If you have ever replaced the flooring in your home, you know what a hassle it can be. What better time to get it done than before you move in? If you put it off, you will have to worry about moving furniture around. While the flooring is being updated, the contractors can also replace baseboards and any other trim to match.
To Get Ready For Your Big Day, Give Us A Call
Before your moving day comes, give us a call. U&Me Moving has helped thousands of people in Southwest Florida move into their forever homes. We make sure the process is easy and hassle-free. Give us a call at 561-832-6156 or send us a message online