Keeping Your Child's Bedroom Organized: 8 Key Tips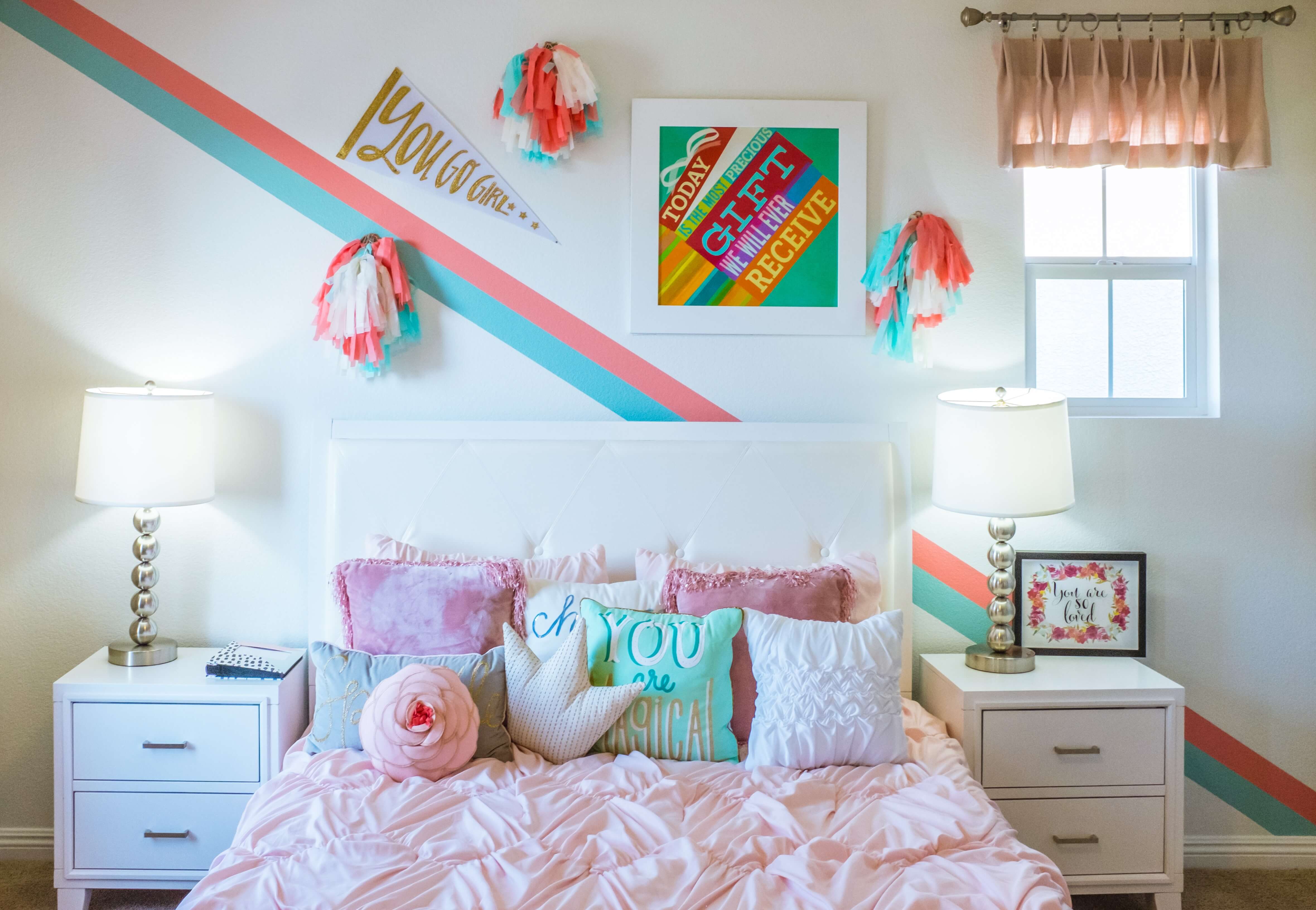 Will you be moving soon? If you're a parent, you probably have the added job of organizing your child or children's' bedrooms and packing everything away. We know this can be an overwhelming task to even think about, but you can save yourself from stress and headache down the road with some key organizational tips, and vowing now that their bedrooms in the new place will remain clutter-free and organized the moment you move in (wishful thinking perhaps?)
It's true; children's rooms can quickly become cluttered, seemingly overnight, with everything from toys and clothes to school papers and electronics. With that said, the following tips can help you organize your child's bedroom once you move into your new house, as well as help you pack their old room up more efficiently.
Don't Let Trash Build Up
If there are broken toys lying around, wrappers, old school papers, stained or ripped clothing, and anything else that is no longer relevant or hasn't been used in quite some time, now is the time to purge this "junk". Of course if there are any items that your children don't use anymore but are in perfectly good condition, consider selling or donating them. Get that garbage and recycling bin out for everything else you won't be donating or keeping. Purging is liberating and this important step will make the remaining tips that much easier to tackle.
Organize Clothes
We highly suggest you do this by section, tackling drawers and cupboards first, then finish up with closets. Make three piles:
Keep – Clothing that your son or daughter still wears.
Donate – Clothes that your child has outgrown or any clothing they no longer wish to wear.
Store – Clothes that may not fit one child but you'd like to pass down to a younger sibling. This section should also include any article of clothing that holds sentimental value or anything else you're not quite ready to part with just yet.
Sort Through Toys
Assign this task to your child, and ask him or her to go through all their toys together. Have them tell you what they used to play with but no longer do. By doing this, the child will learn more about the responsibility of cleaning one's room, and it rids the house of things they no longer want but others could use instead.
For very small children, getting them involved may be tricky, because they may not understand the process the same way we do, and will likely cling to that old teddy bear or race track suddenly, even if they haven't played with either for over a year. If your child is concerned or asks what you're doing, do your best to explain but be prepared for confusion and potential tears! Your best bet is to handle these toys when your child is occupied outside their room.
We suggest only keeping toys that are age appropriate, work properly, or that they have an emotional attachment to.
Organize Books
Put current reading material in a bookcase, and everything else in clear, lockable containers to protect them from moisture or pests. Label the containers accordingly so you have some direction when you arrive at your new place.
Sift Through Art, School Papers, and Other Documents
While you COULD keep every test, card, worksheet, and piece of art your child has ever given you, it is bound to pile up and add to clutter at some point. We know it feels wrong to throw out anything your child has made for you, but if you can work up the courage to do so simply hang on to the most recent pieces of art they've created, any special memories, and of course the odd Birthday card, report cards and important school papers.
If you don't have the heart to throw items away, do your best to organize them more effectively to minimize space and maintain organization, or consider taking pictures of these pieces so you'll always have a digital copy. You could also create a scrapbook or memory box as an efficient and charming way to hang onto these keepsakes. This tip is a personal one and while we wanted to share it, it is completely understandable if you're not quite ready for it!
Make Sure All Surfaces Are Clean
After you've packed everything for the move, sanitize and vacuum all surfaces to ensure you've given the bedroom a thorough clean.  Additionally, on the new end before moving everything into their bedroom, be sure you take the time to complete the same cleaning and disinfecting process so your child has a clean and fresh start!
Implement Convenient Storage Solutions
Ensure your kids will be able to keep their rooms clean every day by creating efficient storage solutions. Utilize color-coded bins, cubbies, shelving, and more, and label everything to minimize confusion.
Get in Touch With U & Me Moving
Now that you have all these organization tips in mind, have you booked your moving company yet? U & Me has been moving families for nearly 95 years. Expert movers help you get resettled quickly and easily. A moving service personalized to fit the specific needs of your family. If you're in need of reliable moving and storage services, you can count on the team at U & Me Moving.