Keep this Check List in Mind for Moving and Storing Your Electronics
Technology is pretty incredible when you stop and think about it; we have so many opportunities and experienced that just decades ago would have seemed inconceivable. With smartphones, laptops, and other electronic devices, we now have the ability to gather information instantly, speak to each other instantly, and communicate through various apps instantly. Due to the fact however that these devices are not only expensive to purchase but are literally the extension of one's body for many of us, stress levels can skyrocket if and when these are misplaced. If you are relocating offices, moving to a different city, or away at college, it's critical that you are doing everything possible to protect these valuable possessions along the way.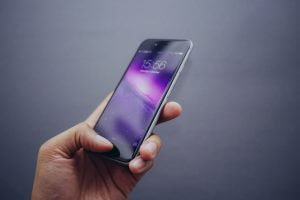 Thankfully there are a few things you can do to assist in keeping your devices safe and secured during your upcoming move.
Keep the Original Boxes
If and when possible, hold on to the original box you receive your new phone or laptop in. It's a good idea for warranty purposes alone, and because they are designed specifically to the shape of the product for safe shipping, you can bet that it'll provide maximum protection over your item. Of course, if you threw the old packaging out, we don't blame you; sometimes it is extra clutter we don't need! There are other solutions such as packaging, bubble wrap, brown paper wrap, and lastly a small enough box to successfully hold the item, but one that deters too much movement (this is when damage can occur!) As always, you should take a close look at the manual or instructions prior to packaging and boxing your electronics, because often there are other tips and suggestions for proper storage and care by the manufacturer.
Have the Right Packing/Protective Materials
If you tossed out the packaging for your electronics, it is a good idea to source out some sturdy cardboard boxes or cartons, some newspaper, packing peanuts (these work great if you can find them), and tape. Moving pads can also help protect from damage during moving.  For the highest level of simplicity and safety, turn to our professionals At U&Me Moving. Our packing team uses professional packing materials to protect your electronics; we take extra care of these delicate items to save you from the stresses and worries associated with poor packaging. We ensure your item will stay in one piece whether it is stored at our facility or whether it is on one of our moving trucks en-route to your new location!
Keep a Close Eye on the Weather
If you're thinking about moving on a day that that has a strong potential for rain, it's a good idea to think about rescheduling. While pretty obvious it has to be said; electronics and moisture don't mix. This is the case when powered and not. To air on the side of caution, we recommend scheduling a different date if the weather forecast looks unpredictable. Plus moving in nasty weather is never fun!
Pay Close Attention to Your Packing
Read the manuals of your devices and electronics to see if there are specific recommendations for how to pack or move your devices. A great rule of thumb? Avoid placing devices with screens in such a way that weight is applied to the surface of the screen.
Moving electronics can cause some anxieties, especially if you have never done it before. But as you now know with some simple preventative measures and common sense, it can be taken care of fairly easily. If you are planning a move that involves electronics, or need to put some away in storage, U&Me Moving and Storage offers climate controlled storage units that will help keep your devices safe and in the same condition you left them in.
Reach out to our team for information on our short-term and long-term storage services.  Whether you are moving to downsize your home or if you simply need extra space while you're away at college, we have storage solutions for your electronics that guarantee they stay safe for the duration you decide on.
Call us at 561-832-6156