Renovating your Home this Spring? Keep in Mind these Handy Household Tips!
Renovating your Home this Spring? Keep in Mind these Handy Household Tips!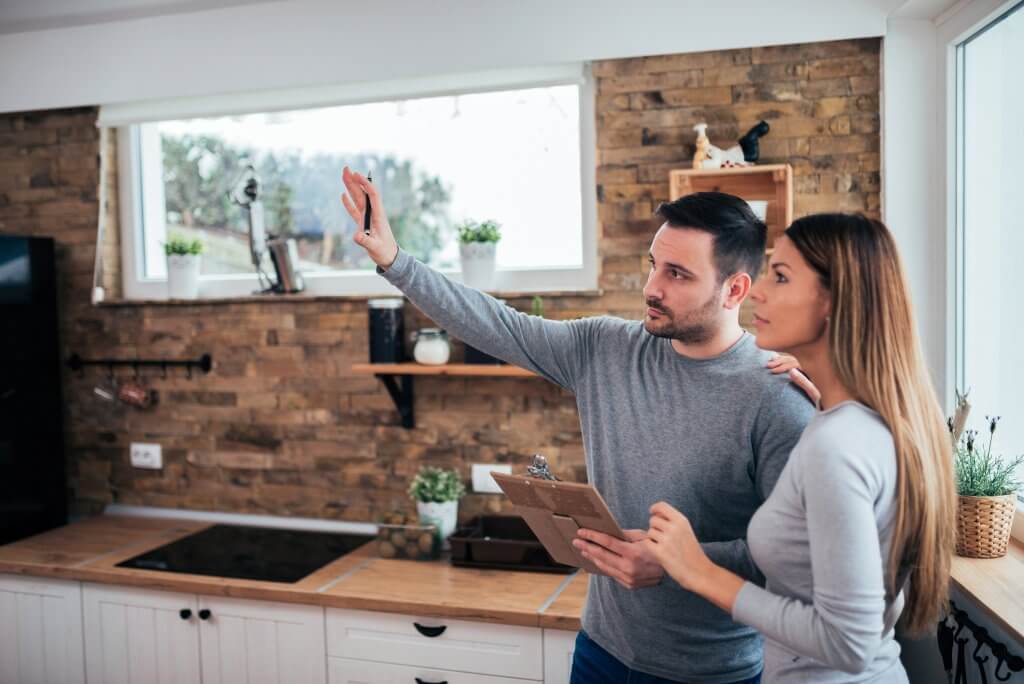 Another season is here, and what beautiful weather we are having here in Tampa!
Before summer is in full swing why not take the time to remodel your space and make it more comfortable so you don't have to focus on it during the busyness that often comes with summer? Although there's no perfect way to renovate a home, we'll share some tips to get the space of your dreams during spring.
Consider Hardwood Floors
Carpets aren't always the best solution especially if you have small children or pets that have allergies in the household. Hardwood floors not only look beautiful and charming, but they also give you that extra comfort underfoot, while keeping dust and pollen out of your house; what typically gets trapped in carpet flooring.
Create that Perfect Outdoor Space
Now is a great opportunity to revamp your outdoor space. Could your patio use some updated furniture or even better insulation? Perhaps your yard could use a new fence or maybe your deck is in need of some TLC; whatever it may be, you'll want to make sure you feel happy and satisfied with your backyard space. After all, you'll be spending countless hours out there, so make it an area you can feel proud of!
Give Your Windows and Doors Attention
Give all your windows and doors a thorough check over to ensure the caulking hasn't cracked or shrunk in specific areas of the doors and windows. If the caulking is questionable, it is best to replace it right away to maintain a cool home with proper sealing. In doing so, you will stop the air from escaping through your leaky windows and/or doors. On a hot summer day, the last thing you want is your A.C working hard to cool you down, only to realize that you're losing all of it due to your leaky windows and doors. Does your front door look dull? Are there noticeable chips? Many homeowners use this time to replace their front door to upgrade the overall appearance of their home.  It's amazing what a new front door can do to the aesthetics and appeal of your home. Set a great mood as your guests come to visit!
Give Your Kitchen a Boost
If you're into entertaining and hosting family and friends on a regular basis, you may want to revisit your kitchen to make it more organized, warm, and welcoming for those visiting. Whether you're considering changing the tiles, replacing the counter-tops, or adding in new shelving for storage space, always think of how these changes will boost overall functionality and style. Your kitchen can be the hot-spot for all your entertainment requirements if you implement the right features.
Create Additional Storage Space
If you haven't finished your spring cleaning yet, you'll want to tend to this as soon as you can for a clutter-free home! How can you store and organize the items you have in your home better? Perhaps your living room could use some shelving? Maybe your laundry room could be rearranged to maximize the space you have for folding and organizing clothing?  Your options are endless when it comes to storage; there is a solution for every requirement if you just do a bit of research before heading out to the store! Custom storage can also give rooms a more open feel, which in turn makes them feel bigger and more organized.
Introduce More Colour
Time to slap that fresh coat of bright paint on your walls! For something completely different, why not explore the idea of floral wallpaper for an accent wall in your home? Colour creates a positive mood and you can't help but smile walking into a cheery coloured room! Whatever your hue of choice, brighten your property's interior space with some vibrance! You can even look for a beautiful piece of art that is vibrant in colour to give your room that extra pop!
Planning to put your house on the market this summer? Ask us about our convenient moving and storage services. We are here and ready to help make your move a smooth and stress-free one when the time comes!
Call U & Me Moving in West Palm Beach at 561-832-6156