Is Your Home Show-Ready? Key Staging Tips to Consider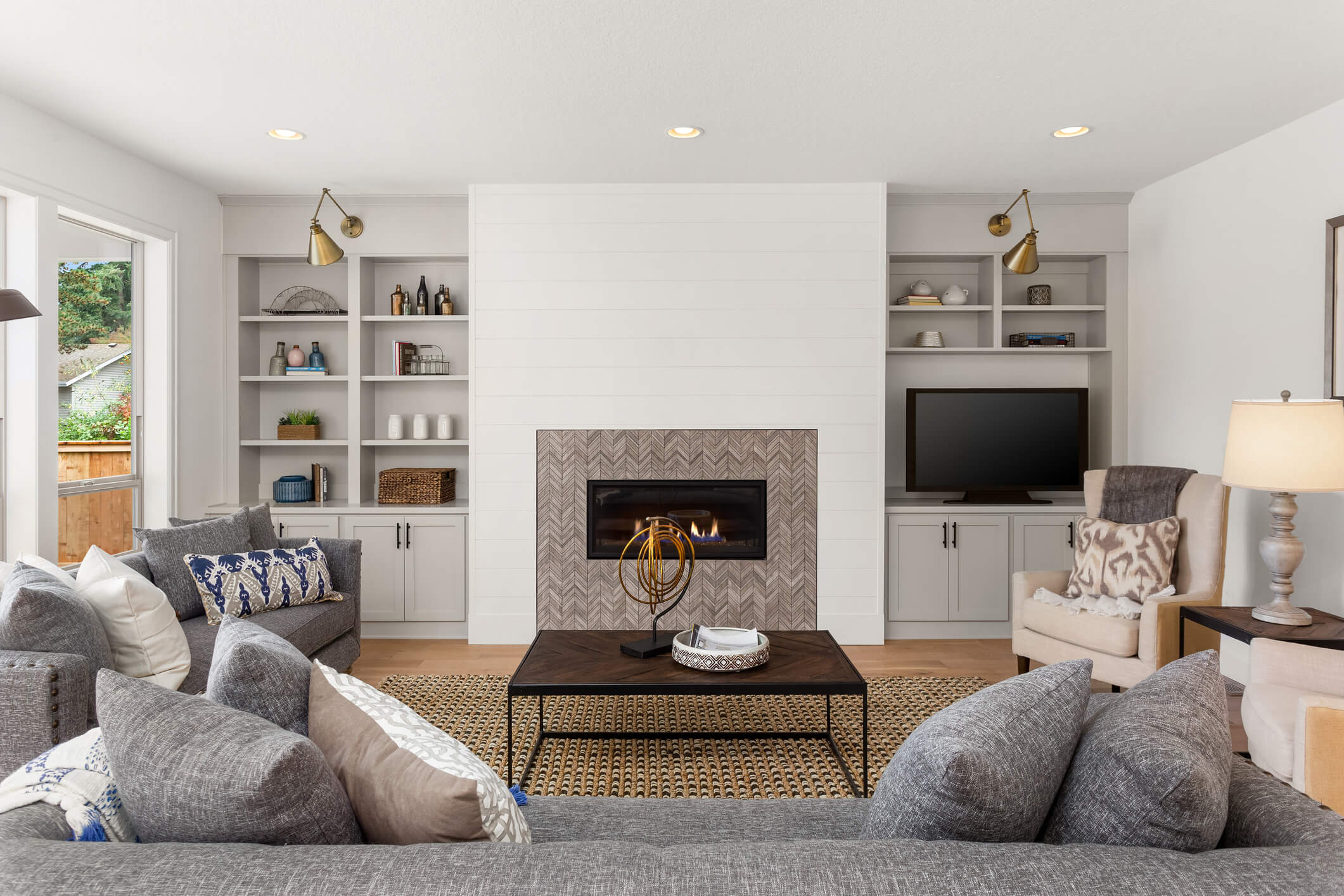 If you've just found your dream home and are getting ready to sell, first off, Congratulations on an exciting new venture! While it's easy to get wrapped up in all the planning and daydreaming about your new home, it's important to shift some of that focus and energy into ensuring your current home is "show-ready". Of course, when it's time to put that For Sale sign out front, you want to feel confident that it looks its absolute best for potential buyers who come to view it.
This is exactly where decluttering and staging comes in:
When staging is executed properly, it can make or break whether a house is sold. It comes down to highlighting the most attractive areas and assets throughout a home so that potential buyers can immediately picture themselves moving in.
Let's review some key home staging tips that are bound to help sell your home and get you moving even sooner!
Make Decluttering a Priority
Remember that even if you've spent several hours staging your home, it won't be overly helpful if the rooms are still cluttered with various items. Interested buyers may not appreciate seeing overflowing toy bins, or endless knick-knacks scattered through each room that are distracting. Taking time to eliminate unnecessary clutter is the best step you can take in achieving an organized and clean home.
When a buyer is seeking their perfect new home, they are also looking for one that offers a fresh start. If your home looks too "lived in" it may be discouraging and challenging for them to picture themselves living there. Keep in mind we generally move to upgrade, for a change of scenery, and to have additional living space. Decluttering is imperative in showing off these selling points.
Arrange Furniture in a Strategic Way
You might be under the impression that by arranging furniture against the wall, you'll be left with more space in the room. Sure, in terms of open space this may be true. But that doesn't mean it's an ideal approach. Why? The main concept behind staging is to create a vision for your potential buyers that speaks directly to their needs and requests.
Will they want to live in a room where all the furniture is lined up against the wall? Highly unlikely. Arranging couches and chairs in a manner that communicates a "gathering area" will translate to potential buyers that the room is perfect for socializing and conversing. Keeping furniture away from the walls also provides extra space for an easy flow of traffic.
Pay Attention to Flooring
Don't forget to pay attention to the state of your floors. At the very least,  it is wise to give all floors a deep and thorough cleaning. You should also steam clean any carpets too if possible. Have wood flooring throughout your home?  It might be a good idea to have the flooring refinished if there are scratches or they are in poor shape.
If you're not in a position where investing in refinishing your floors is feasible, careful placement of area rugs can do wonders in disguising any eyesores.
Use Lighting to Your Advantage
So many homes are lacking adequate lighting throughout.  When you have enough lighting in your home, it immediately gives the room a happy, comforting, and welcoming vibe; a quality that is attractive to just about anyone. For the best of both worlds, consider incorporating both table/wall lighting, as well as overhead lighting for that perfect balance.
Consider Updating Your Decor
It's always smart to keep in mind that while certain decorations, art pieces, or a unique kitchen table may have made your home feel complete, it doesn't necessarily mean your future buyers will feel the same way. Always strive for simplicity when staging your home to avoid this. While it may be frustrating to have to move that heavy kitchen table, or paint a previously vibrant room, if it's out of the ordinary it's probably in your best interest.
Complete Any Lingering Home Projects
As a homeowner, there always seems to be a project on the go whether it's a major renovation in the works or a simple to-do list you're working through.  Due to the number of tasks you'd like to accomplish on top of regular life obligations, it can get overwhelming enough that you forget some of those jobs were once a priority.
Before staging your home, you should most certainly revisit these jobs, and complete any that are lingering. For instance, if your bathtub needs to be replaced, or there is caulking that needs to be done, interested buyers may look at this as an extra cost and headache they don't want to have to deal with.
Not only that, ignoring these jobs means potential buyers may see this as the perfect chance to negotiate a lower price on your home.
U&Me Moving and Storage Can Help
Decluttering your home for staging is not always the easiest job. Since your prospective buyers will carefully walk through each and every room in your home, you don't necessarily have that previous convenience of storing clothes, dishes, and toys away in your hall closet or basement anymore.
A more effective solution that will make your job easier and keep your place tidier at the same time?
Turn to professional self-storage services. Renting a self-storage saves you headaches and unnecessary stress during the moving process. At U&Me Moving and storage, our storage units ensure your belongings are out of sight but quickly retrievable when you begin moving to your new home.  Save space during showings, and get a head start on moving your valuables!
Reach out to our team of specialists when you're ready to learn more about our self-storage solutions and how they can make the staging process a lot simpler. We hope these staging tips have provided some insight!
U&Me Moving and Storage makes it easy to store your belongings. Need guidance deciding on a storage unit size? Check our rates for a price guideline or feel free to get in touch with us.