Professional Service for a Simple and Stress-Free Office Move
Moving your office is a big job regardless of how prepared you are to settle in your new environment and building. From packing up and disassembling furniture to arranging proper coordination between different departments on moving day, there are several aspects to keep in mind when sorting out all of the components involved in your office move. Primarily, you need to keep your move in line with a specific schedule and of course on a budget to prevent potential problems with your bottom line in the future.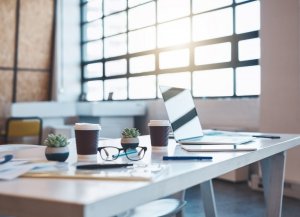 At U & Me Moving and Storage, we know that time is money in the business world, and this is the same case when it comes to a commercial move as well. As specialists in commercial moves both locally in West Palm Beach and long distance, we will work directly with you from the start to ensure every phase of the moving process is approached with the highest level of care and professionalism.
If you could benefit from a full-service move that includes an entire set-up of your modular furniture and the tearing down of your office, we handle it all! Looking for help with packing? We offer packing products and services for a smooth and transition. Whether you'd like to pack your items yourself or not, we have the necessary supplies you need to protect your precious belongings. Furthermore, we provide secure storage units if and when you could benefit from extra space during your transition to the new office.
What to expect when you partner with U & Me Moving and Storage in West Palm Beach?
Professional: As a partner of Wheaton World Wide Moving, we are confident that our trucks and moving services are of the best in the industry, and our team is committed to respectful and friendly service with every office move, whether local or long-distance.
Timely: We know moves can be extremely time sensitive and knowing that fact, we ensure service is completed in a timely manner according to your timeline and schedule. We will also do what it takes to minimize interruption in your business day, reducing downtime so you can continue focusing on the needs of your company and those processes that contribute to your bottom line.
Professionally Coordinated: We work with you straight from the beginning; this includes planning for your move, budget details, packing information and details of what to expect during moving day. Our team of professional movers will be on the job to guarantee you have a stress-free experience.
Thorough Service: We will successfully handle everything; from short local moves to long distance, complex moves requiring more planning. We only offer the best resources to our clients basic local moving to cross-country, complex relocation, and our team utilizes state-of-the-art resources and a nationwide moving network to provide full-service support.
No need to worry about the headache and stresses that come with moving when you choose our family owned and operated team. We don't want you to feel overwhelmed and that's exactly why our services are offered to you; our solutions are affordable, cost-effective and completed in a timely manner.  of planning an office move overwhelm you! With help from U & Me Moving and Storage, you can be excited about your upcoming office move!
Simply give our West Palm Beach office movers a call today to ask questions or to schedule a consultation for free.
Call 561-832-6156