Moving with Kids? Helpful Tips for an Easier Transition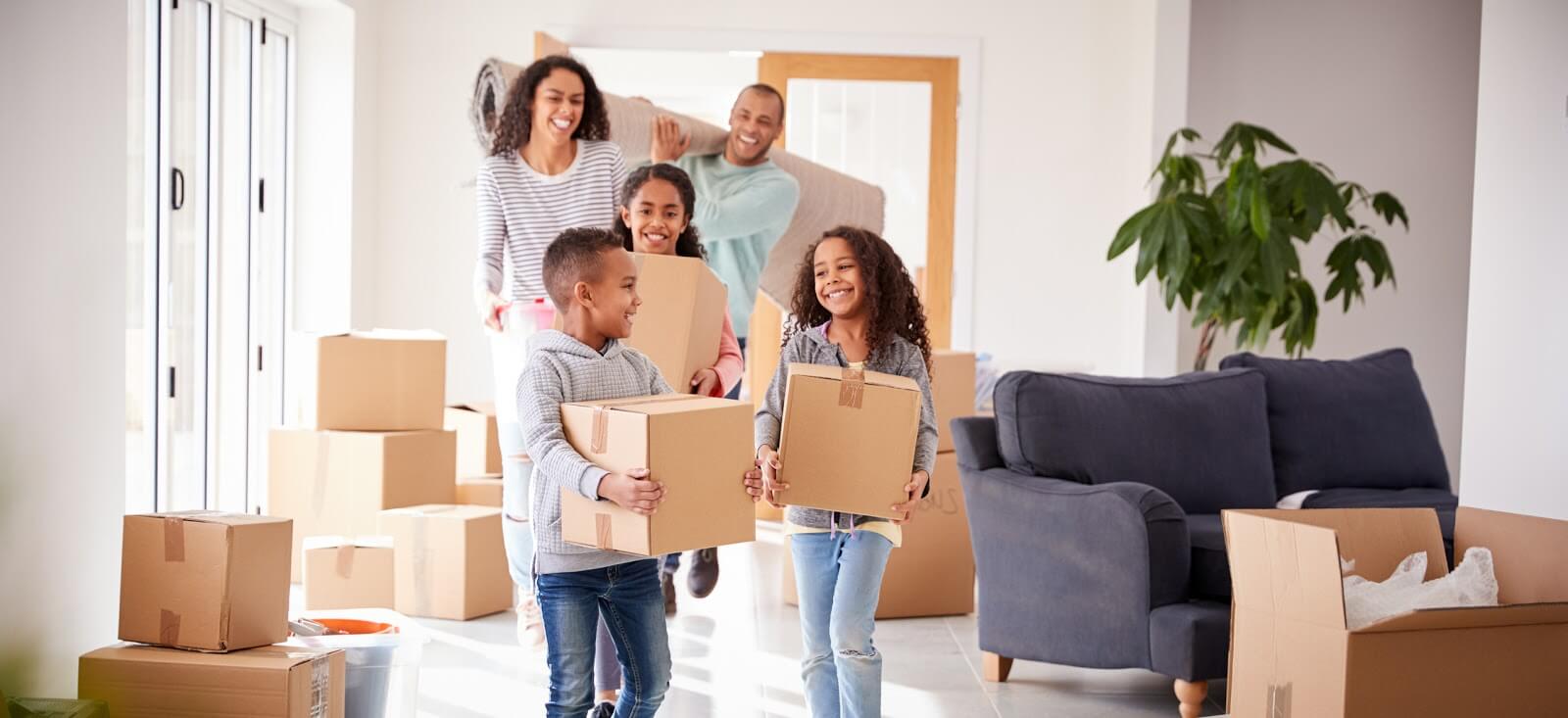 If you've moved in the past already, it is safe to say that it probably brought on a whole whack of emotions. After all, leaving your current home and what you are accustomed to, can be exciting, sad, overwhelming and everything in between. Studies have revealed that moving is actually considered to be one of the top stressors in life that one can experience, and when you throw kids into the process, it can present even greater challenges. However all that said, with the proper mindset and helpful preparation tips in place, moving with kids can lead to a much smoother transition than you'd expect, and believe it or not you can even have a little fun with it!
Let's Take a Look at Some Helpful Tips for an Easier Move
Be upfront and honest about the move
Whatever you do, don't make a point of hiding the news from your kids. Not only can this cause upset and surprise, it can make a foreseeable hard process even harder. Call a family meeting when the time is right, and have an open discussion informing them of the news. Make it exciting for them! Reiterate how amazing their new neighborhood and school will be and how the change of scenery will affect them positively. Don't let your children find out about the move mistakenly. Nobody wants to feel betrayed or as though they have been left out of a big family secret. Your kids will appreciate the honesty – even if it doesn't seem that way initially.
Start the moving process early
Don't delay the packing process especially if you are taking on this task yourself! Time flies, and with kids, chances are you don't have as much extra time as you did before for this type of thing. Alternatively, work with a moving company who also provides packing services! Imagine the time and ease you'll recoup with the help of a professional team. Of course you'll want to ensure the company uses protective packing measures and is highly experienced in successfully moving items and those that require extra care due to fragility. Materials that should be used in the packing process include specialized cartons, recyclable paper, micro foam, plastic wrap, bubble wrap, and reusable quilted moving pads. Whether you prefer to pack up your valuables on your own or are interested in hiring a professional team, it's always best to start early so there is no unnecessary scrambling.
Involve your kids as much as possible
Let your kids get involved in the moving process! Whether that means packing and labelling boxes, or asking for their opinions on paint colours for the new home, in doing so they will feel they are contributing to this significant and exciting life change. If it's an option, consider even taking your children to see their new home. Find out what they like about the home and property and explain to them your overall vision, taking into account their input too of course. This can be fun bonding time for everyone and ensures you aren't leaving them out of the important details.
Give your old home a proper farewell
It's important to properly say goodbye to your old home, especially for your kids' sake. Take the time to find closure in ending this chapter, and reminisce about all the wonderful memories made here. You could even go through pictures together as a family as a way to honor the time you've spent in your home, or say goodbye to each individual room in the house. Whatever method you choose, giving your old home a proper farewell gives everyone in the family a chance for closure before moving on to the next chapter of their new home. While this is sure to bring on some tears, it will be a memorable experience that you'll be grateful for.
Turn to a professional moving company
Moving is tough whether you have assistance or not. But why not lessen the burden and turn to a professional team of moving specialists to make it easier? With help from the right company, your moving experience should be a much more simplified and enjoyable transition. At U & Me Moving and Storage, we'll support you through any upcoming move, be it local or long-distance. We promise our customers that the moving services we deliver guarantee items arrive in perfect condition, and on time. Should you require disassembly or reassembly of your cabinets or furniture, we are more than happy to take this process on for you.
Our team is made up of professionals who are experienced and have the equipment and background knowledge needed to do whatever you need in a quick manner. Contact us today to learn more about our moving & storage services. Let us help take some of the stress out of your moving experience!