Packing Tips For Moving Day
Congratulations! The day has finally come: your home is officially firmly sold.
This brings some relief.
No more having to inconveniently leave your house during showings or consistently keeping your home spotless.
But now, with some dismay, you realize that the focus shifts to another avenue that may cause some trepidation: moving day.
Moving day can be a stressful ordeal, but it can be made a lot easier with some planning and preparation.
We've put together some tips to help you pack for moving day.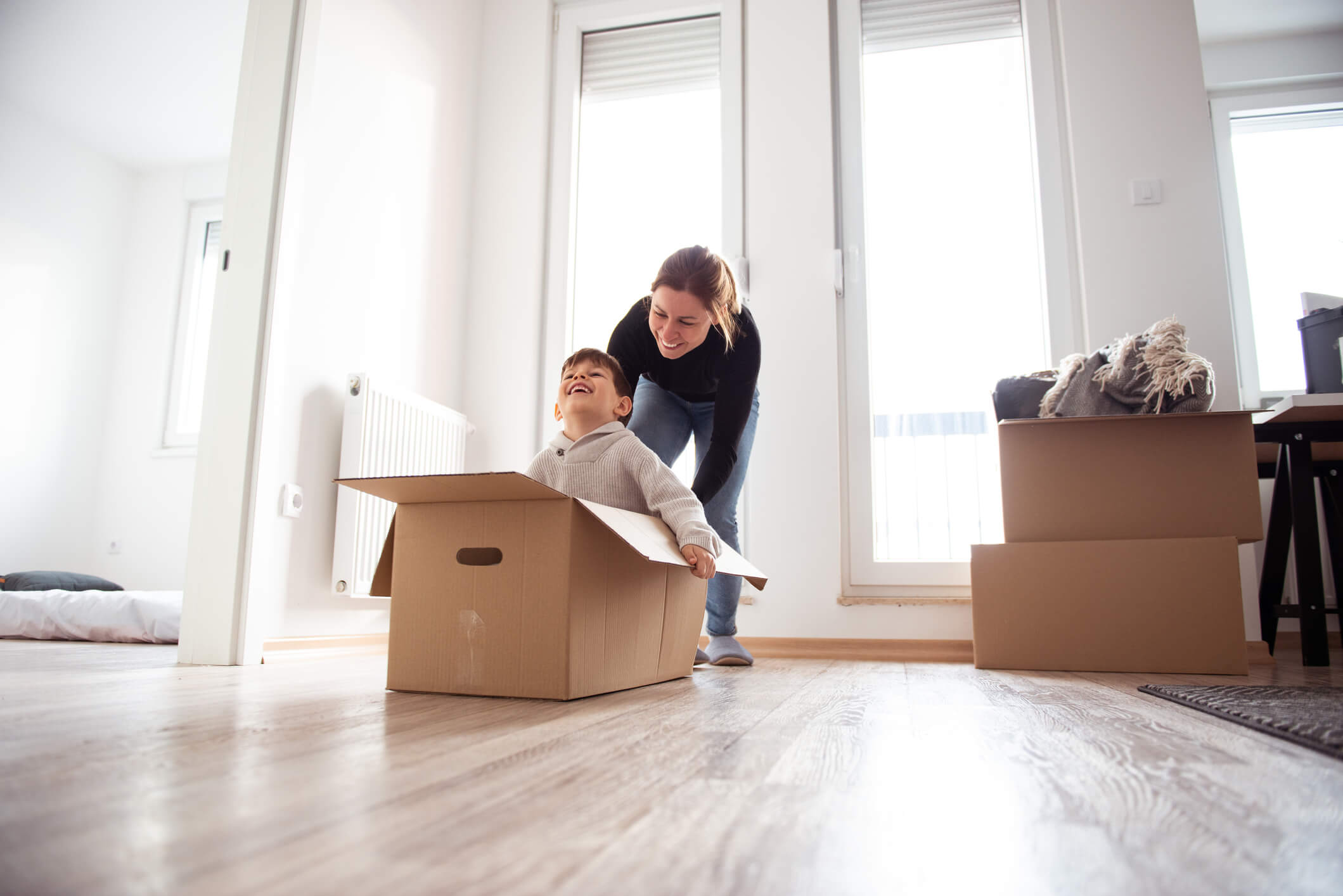 Tip 1: Start As Early As Possible
Once you've firmed up the details on the closing day, you can begin to plan out your packing schedule. Decide which rooms you'll begin packing first. Rather than taking items from a variety of different rooms and packing them away, create an order for which room you'll pack first Before you begin rushing to start packing, opt for a room-by-room packing sequence.  To reduce stress and feelings of being overwhelmed, start as soon as possible.
Tip 2: Pack Away The Least Trafficked Rooms First
So you're beginning to create a plan for which rooms to pack. Now, you may be wondering what room you should tackle first.
Your best bet is to choose the rooms you use the least first and work your way up. Pack away the non-essentials, especially if you're starting early. You'd hate to pack away your kitchen appliances and have to dig them out again when you need them!
Begin by packing up and clearing out the rooms you use the least, like a spare bedroom, a workout room (if your equipment is collecting dust) or a dining room. As you work your way through each room, decide if there's anything you want to put into storage or throw away. Why bring things to your new home if you don't want them?
Tip 3: Save Essential Items For Last
In a previous blog, we discussed some essential items you should keep on hand for moving day. Medications, your toothbrush, a change of clothes and items you use every day can be saved for packing the night before. You'll want to pack those items into a bag that you'll keep with you
Tip 4: When Packing, Use The Right Sized Boxes
When it's time to start packing, use a variety of different boxes. Use smaller boxes for heavier items, like books, and larger boxes for lighter items such as linen. This will help you avoid the unexpected surprise of lifting a large, heavy box on moving day.
Also, make sure you label your boxes to allow for a quick and easy put-away when you arrive at your new home.
Tip 5: Need Help? Schedule in Advance
If you're considering hiring a moving company or using a storage unit, try to book in advance to avoid disappointment. Waiting to do so could mean missing out on moving services, especially if you are moving during peak moving season.
U&Me Moving has been servicing Southeast Florida since 1923. We offer a variety of moving services and storage facilities to help your move go as smoothly as possible. We know moving can be stressful and exciting. Let us help you out. Give us a call today at 561-832-6156 or send us a message online.